Hello friends I am taking bookings for live and online, virtual events. 
 Book now for all major family festivals and events!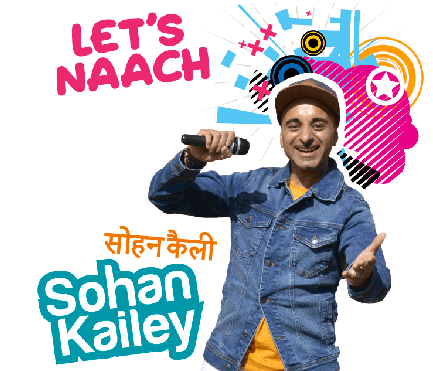 BOOK NOW!
Sohan Kailey – Let's Dance!
Hello friends I am available for performances at festivals, events, concerts, stage shows, family festivals, family holiday resorts, theme parks, school events, theatre shows, family fun days, music festivals and more. Performing songs from my album Let's Naach (Let's Dance), including the hit single Bhangra Rave.
Sing and dance along to the new songs!
Now taking bookings for 2023 Festivals and Events!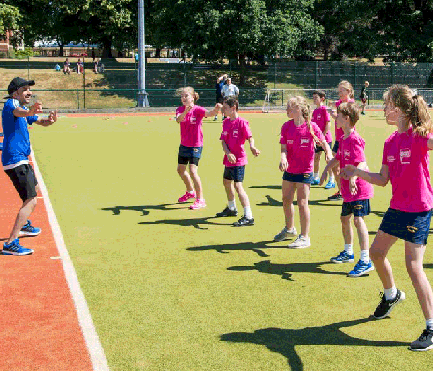 Dynamic 'Bhangra Fusion Active Dance' and 'Bollywood Heat' dance classes and workshops lead by Sohan Kailey. A great way for children to actively learn Bhangra dancing whilst learning about the culture and history. These dance workshops are high energy with a cardio workout.! Suitable for all key stage groups.
Workshops are fun, uplifting, accompanied by vibrant music and a great way for children and teachers to keep fit and stay healthy. Ideal for PSHE, RE, Sports Days, Arts Weeks, Enrichment Days, School Games, Dance Festivals and more! Promotes Health & Wellbeing, cultural diversity and understanding the world.
Dance is a great way to boost pupil confidence and self-esteem.  
Link in with the school curriculum.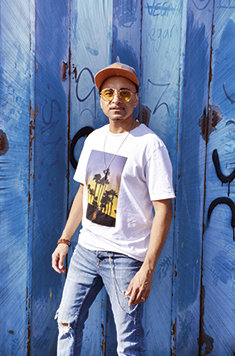 NEW for 2023
Available for Birthday Parties, Discos,
Children's Birthday Parties, Family Events, School Discos,
Corporate Events and much more!
I can provide themed and bespoke DJ Entertainment: 
Organising a party then contact DJ Sowi.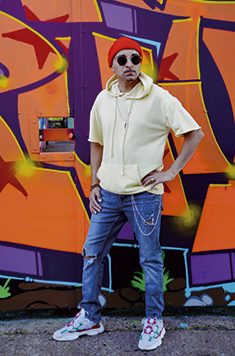 BHANGRA DANCE
CLASSES SOLIHULL
 Bhangra Dance classes now in Solihull
Every Friday
Bhangra Fusion Dance Kids: 5pm – 5:45pm
Bhangra Fusion Dance Adults: 6pm – 7pm
Planet Dance Studios, Vulcan Road, Solihull B91 2JU
Learn Bhangra dancing, keep fit and have lot of fun!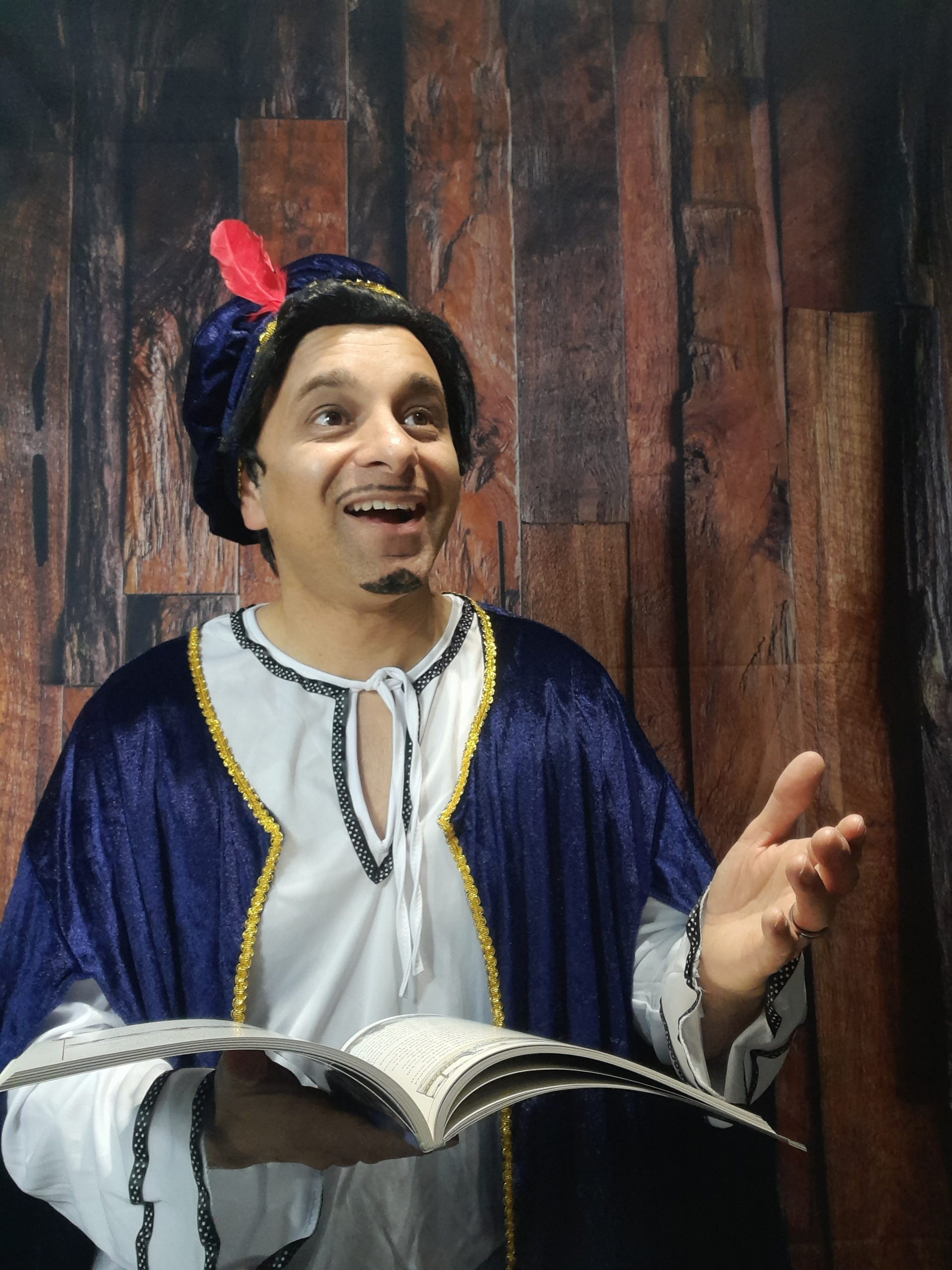 Shakespeare
Birthplace Trust
Friends we have exciting news Sohan Kailey now working with
The Shakespeare Birthplace Trust as part of their Early Years offer.
Vibrant storytelling combined with music, dance and creative movements.
Bringing the magical world of Mr William Shakespeare to your school.

Enter the magical and mysterious world of Shakespeare's A Midsummer Night's Dream. Sohan brings the play to life for the Early Years. Expect colourful costumes, exciting props, music and movement in this lively, interactive and multi-sensory workshop. This promises to be a fabulous first encounter with the world's greatest playwright for the youngest of audiences. Suitable for children aged 2-4 years old.
Available for bookings in schools, libraries, art galleries, museums
reading, book festivals and more. 

Please find below a list of the up and coming events that i will be part of in 2023.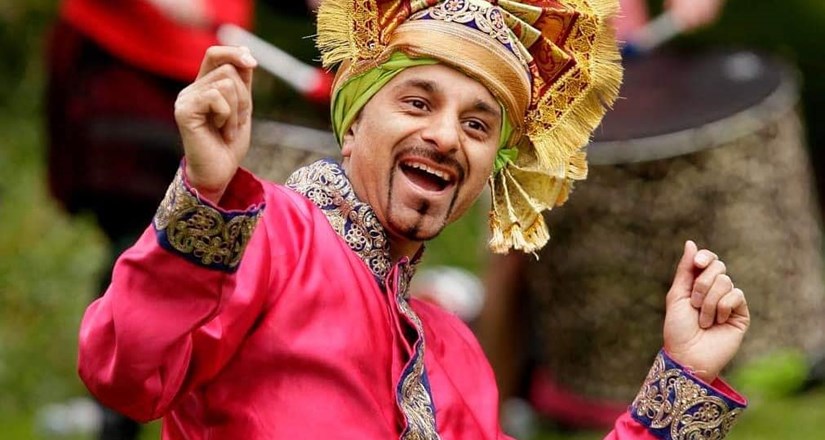 Bhangra Family Fun
Saturday 21 January 2023
Cradley Heath / Blackheath Library
Bhangra Dancing & Storytelling.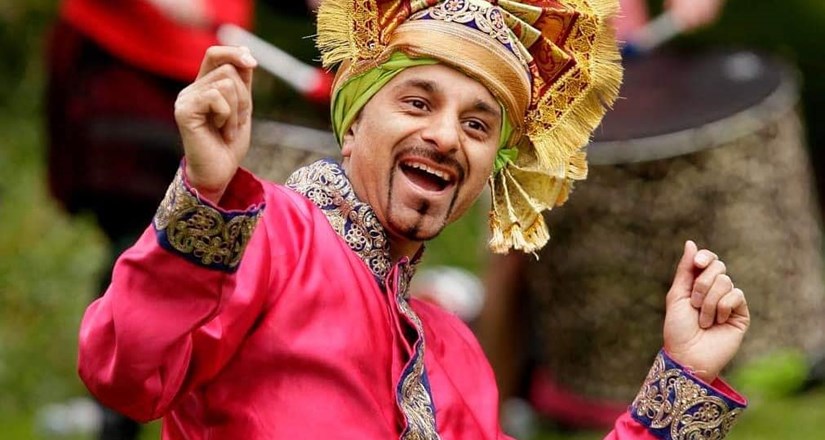 Bhangra in Darwen
Wednesday 15 Feb 2023
Darwen Market, Lancashire
Bhangra Dancing Family Fun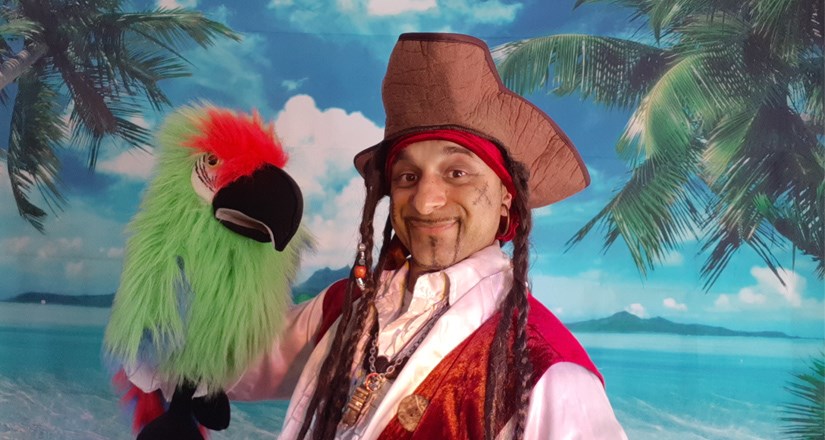 Pirate Adventure
Wednesday 22 February 2023
Wednesbury Library
Dance, Music & Storytelling.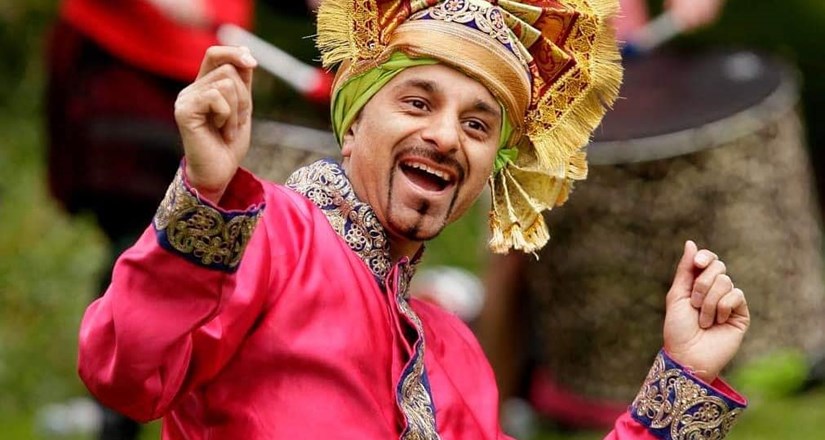 UK Bhangra Awards
Sunday 29 January 2023
The Red Leaf, Birmingham
Winners Celebration Party.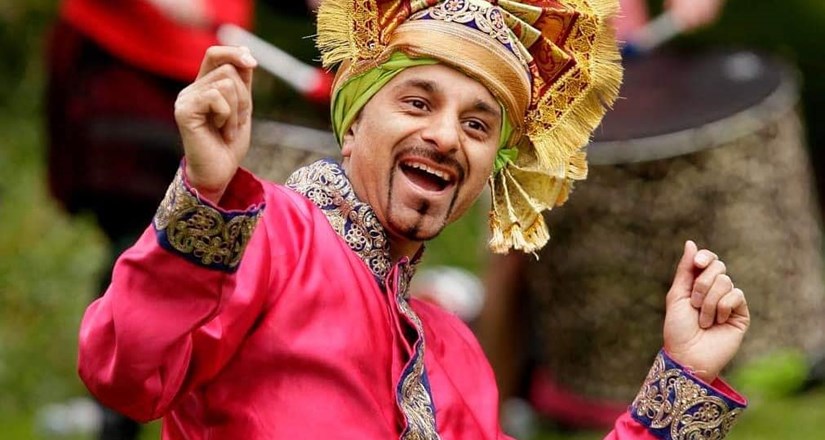 Bhangra in Blackburn
Saturday 18 January 2023
Blackburn Market, Lancashire
Bhangra Dancing Family Fun.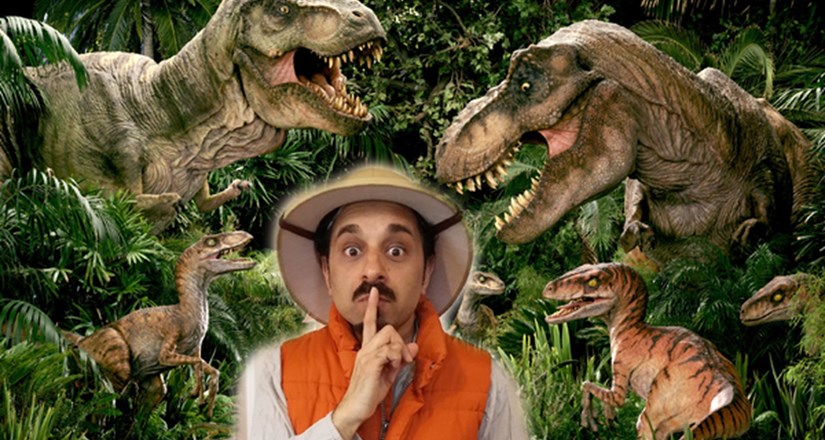 Dinosaur Adventure
Thursday 23 February 2023
Polesworth & Stockingford Library
Bhangra Tots family dance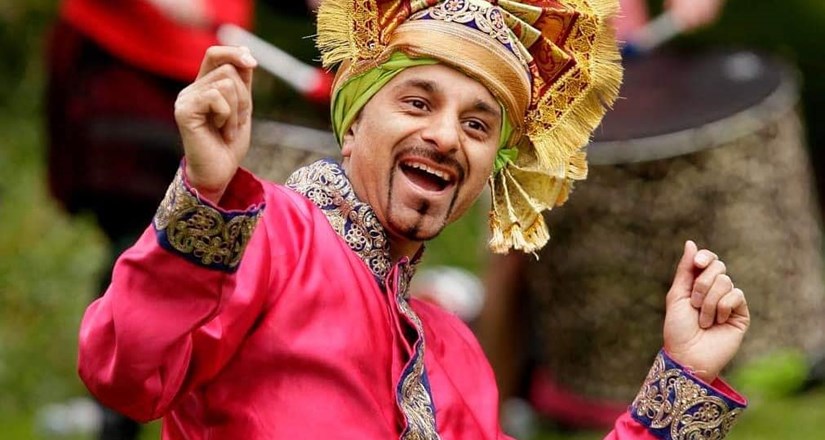 Wolves Literature Festival
Saturday 4 Feb 2023
Wednesfield Library & Bob Jones Centre
Bhangra Dancing & Storytelling.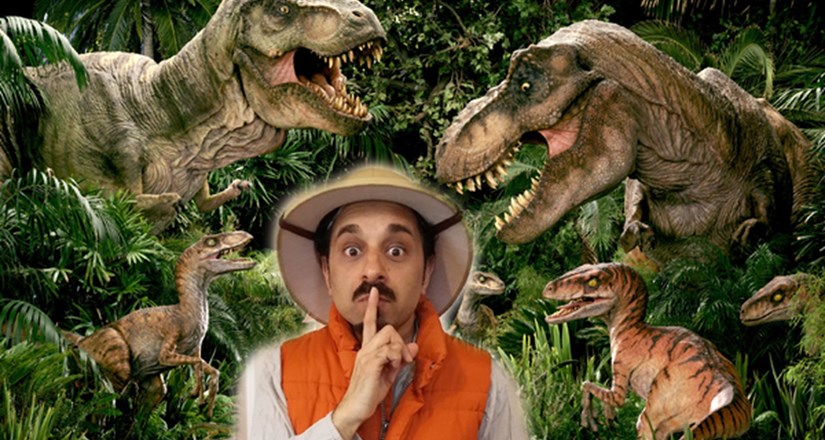 Dinosaur Adventure
Monday 20 February 2023
Southam & Leamington Library
Family Fun storytelling.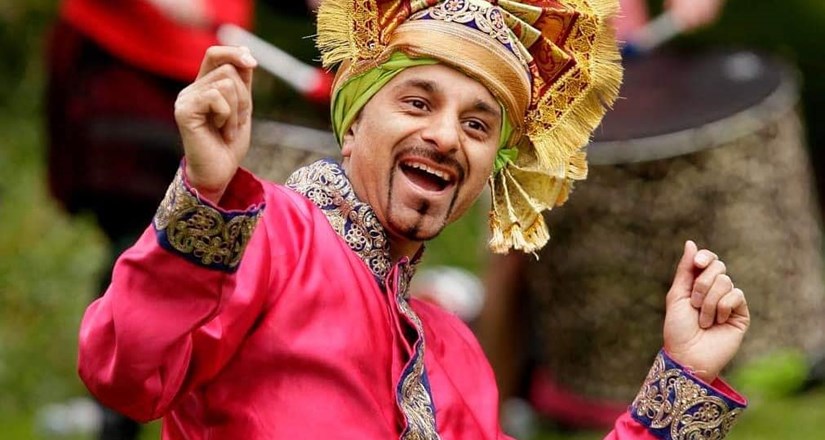 World Book Day 2023
Friday 10 March 2023
The Millennium Centre, Wednesbury
Bhangra Dancing & Storytelling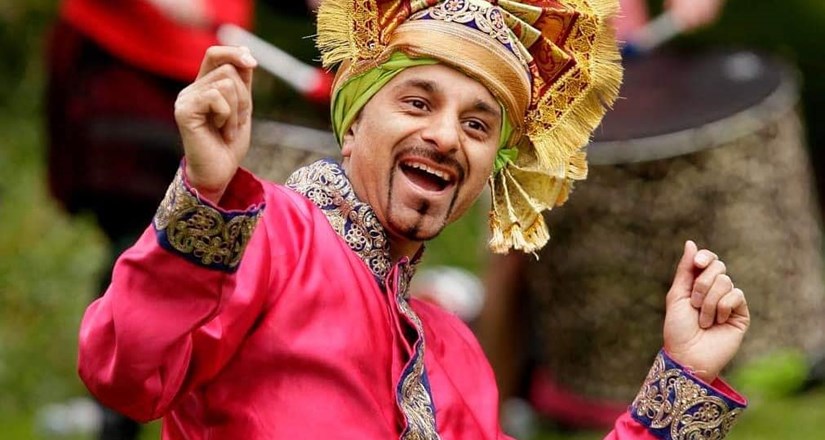 Holi in Solihull
Sunday 12 March 2023
Core Theatre, Solihull
Bhangra, Bollywood Family Fun.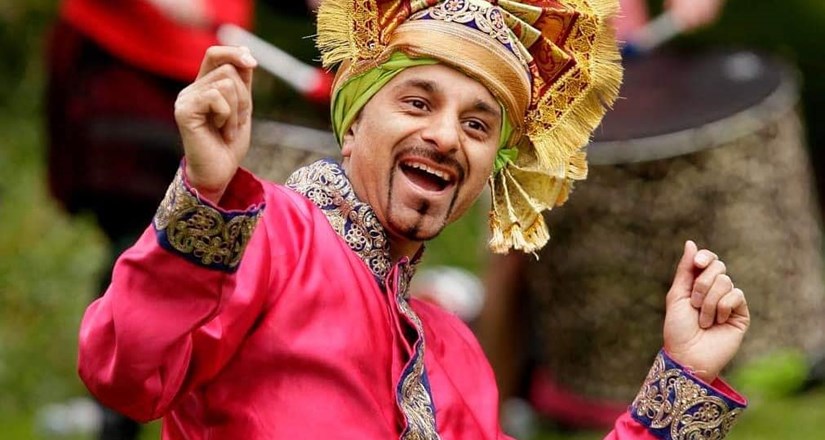 Wychwood Festival
3 June 2023
Cheltenham Racecourse
Bhangra & Bollywood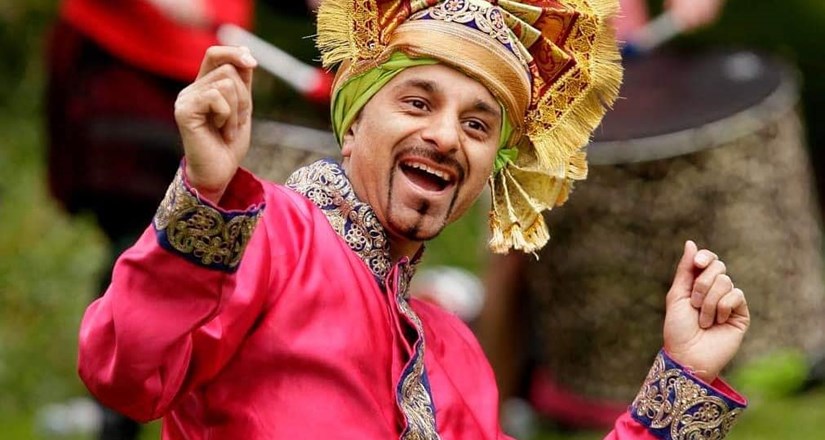 Timber Festival
8 July & 9 July 2023
National Forest, Feanedock
Bhangra & Bollywood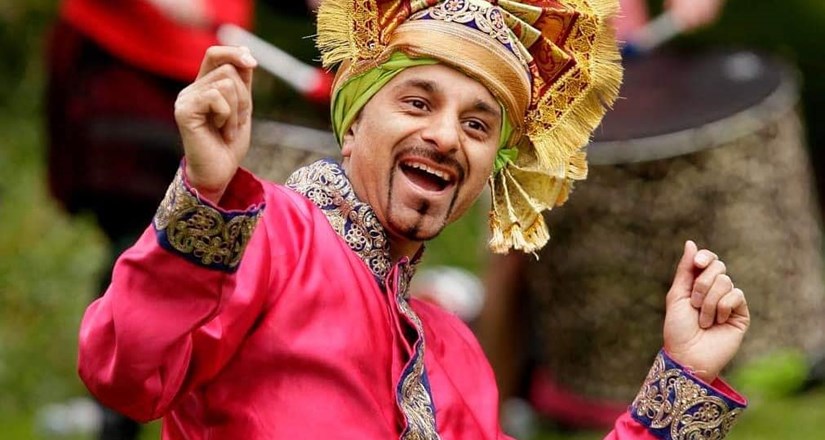 Eastnor Castle Chilli Fest
30 April – 1 May 2023
Eastnor Castle, Ledbury, Herefordshire
Bhangra & Bollywood Family Fun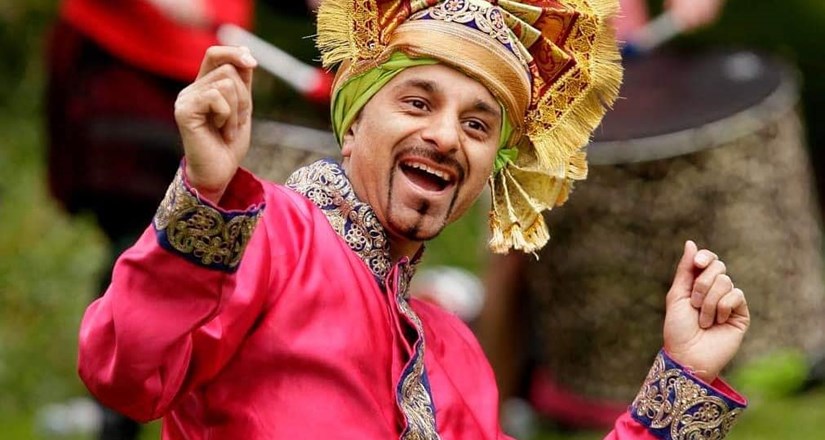 The Big Whoopee!
24 June 2023
Silhillians Sports Club, Solihull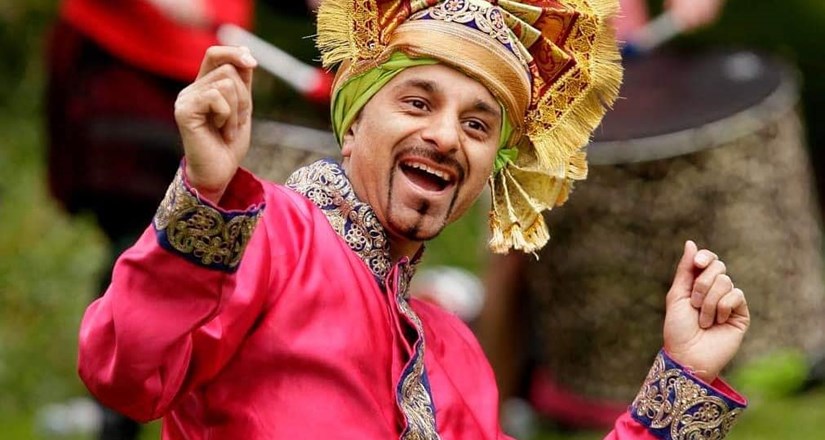 Summer Reading Challenge
8 July 2023
Library of Birmingham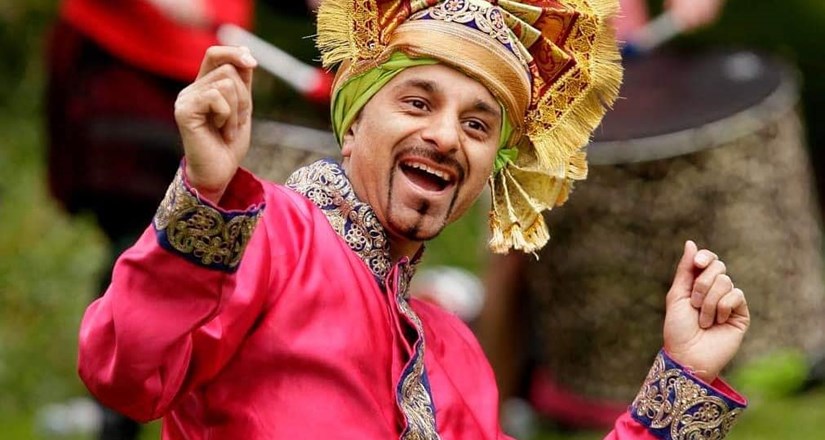 Sandwell Childrens Festival
27 & 28 May 2023
Sandwell Valley Park
Bollywood & Bhangra dancing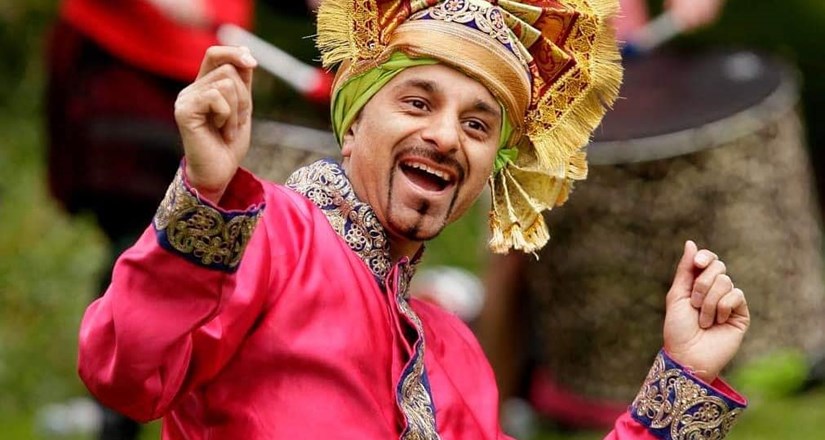 Godiva Festival
1 & 2 July 2023
War Memorial Park, Coventry
Bhangra Active & Bhangra Tots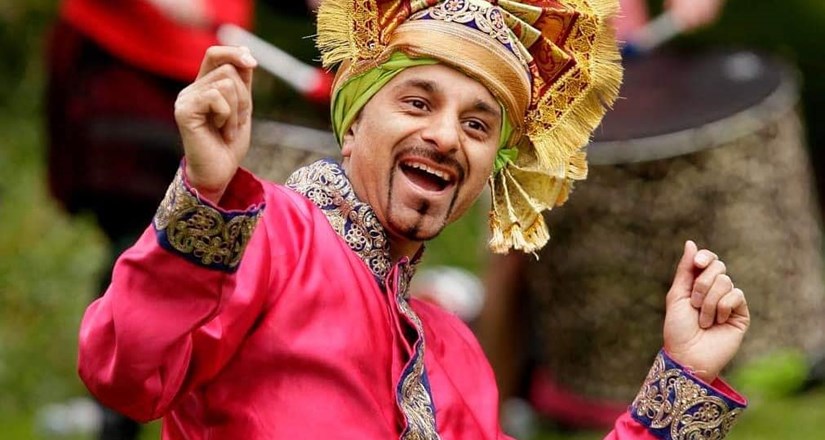 Wollaton Arts Festival
9 July 2023
Wollaton Park, Nottingham
Bhangra Pirate Adventure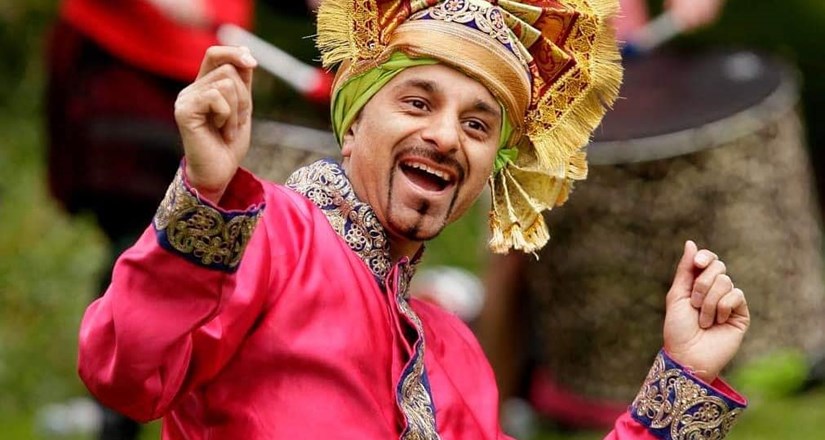 Black Country Arts Day
22 July 2023
Cornbow Shopping Centre, Halesowen
Bhangra Dancing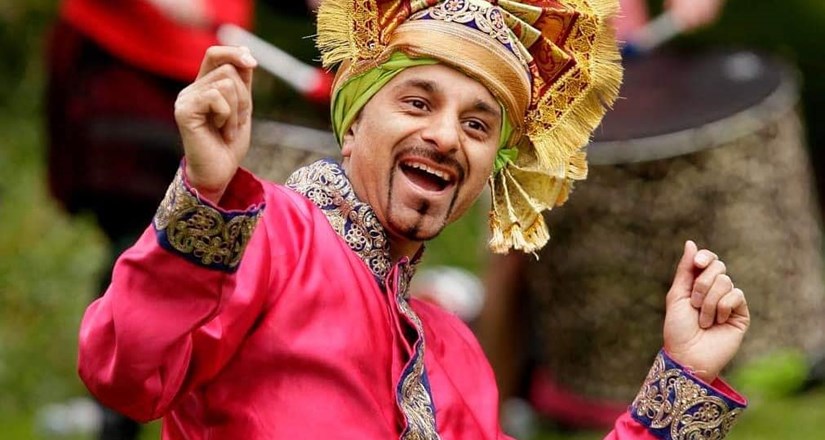 Lapworth Museum Geology
2 August 2023
Lapworth Museum, Birmingham University
Dinosaur Adventure Family Show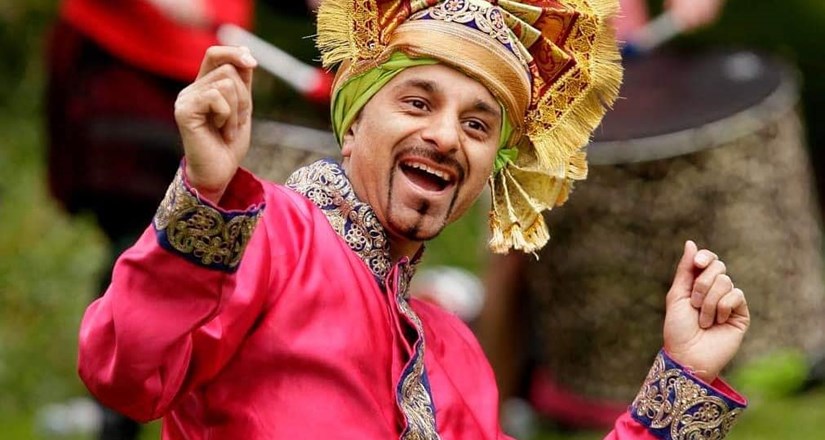 Truck Festival
23 July 2023
Hill Farm, Oxfordshire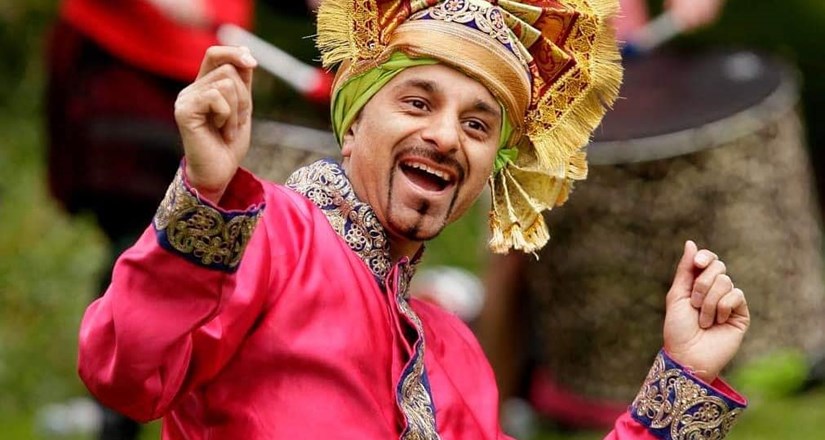 Wilderness Festival
4 August 2023
Charlbury Park, Oxfordshire
Bhangra & Bollywood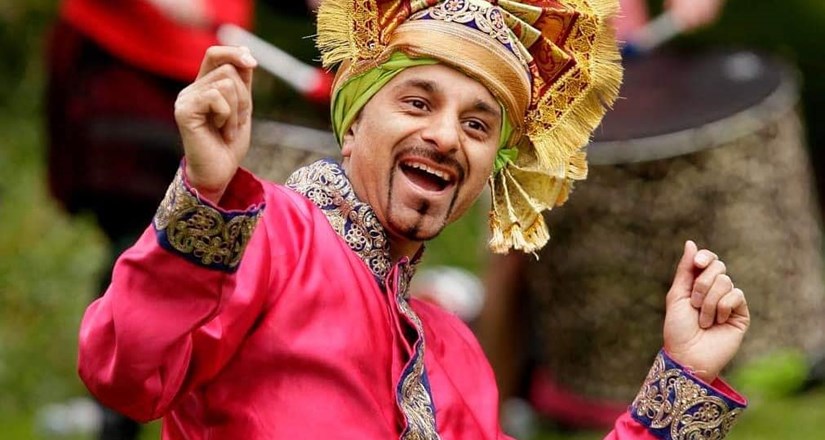 Around the World Festival
29 July 2023
Priory Gardens, Dunstable
Bhangra, Bollywood Family Fun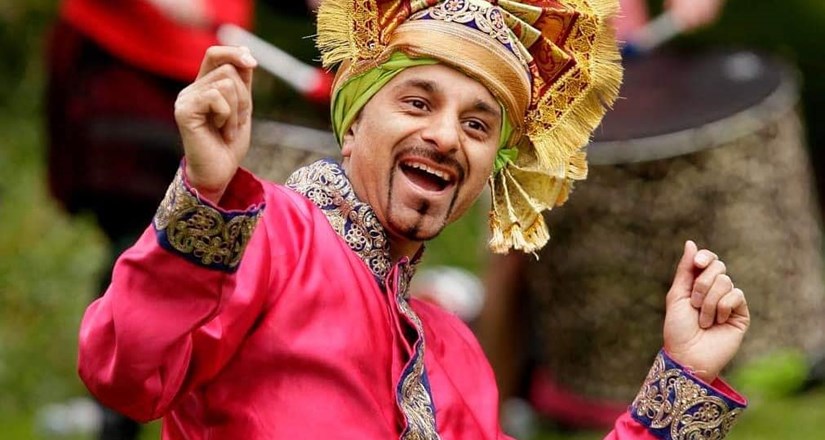 Gloworm Festival
13 August 2023
Thoresby Park, Nottingham.
Bhangra Tots & Bollywood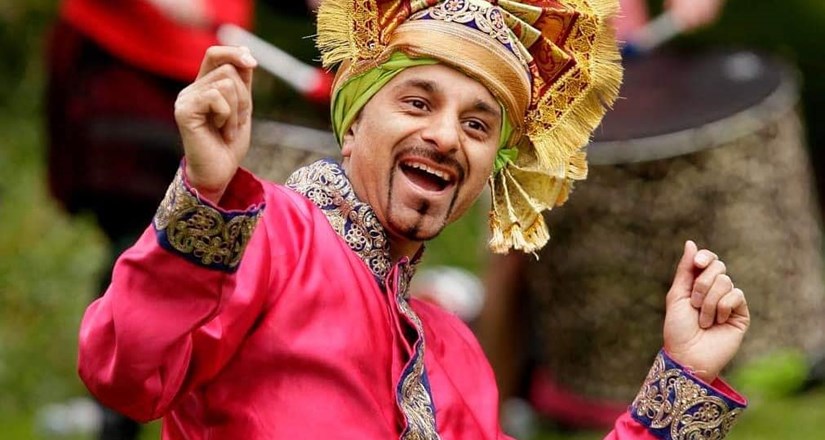 Just So Festival
20 August 2023
Rhode Hall, Cheshire
Bhangra Active & Bollywood Heat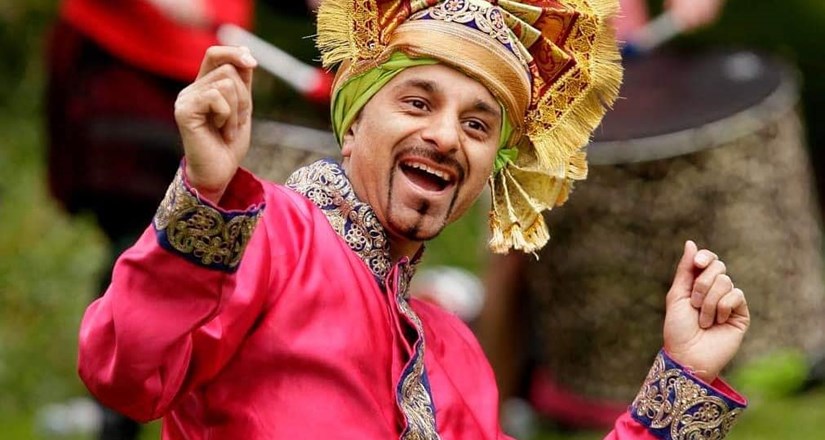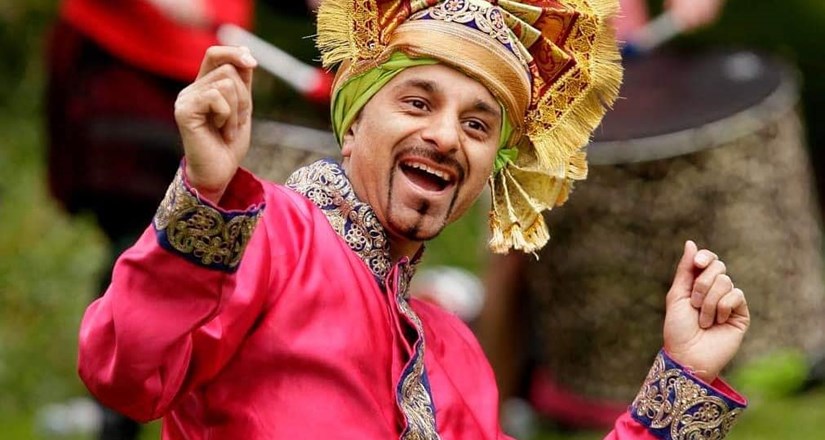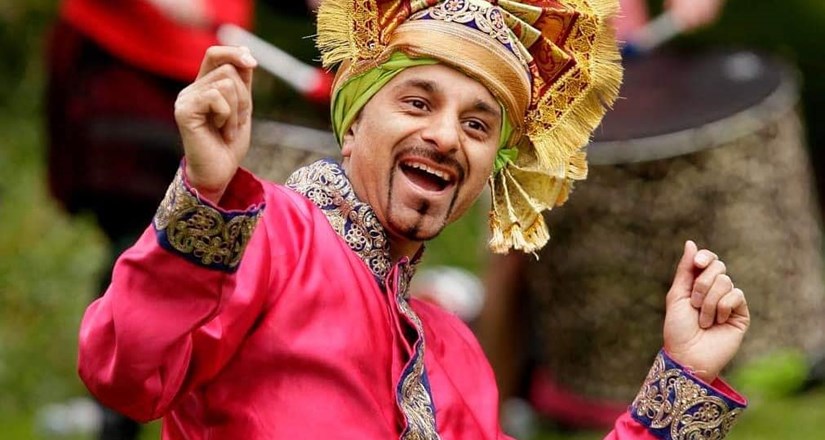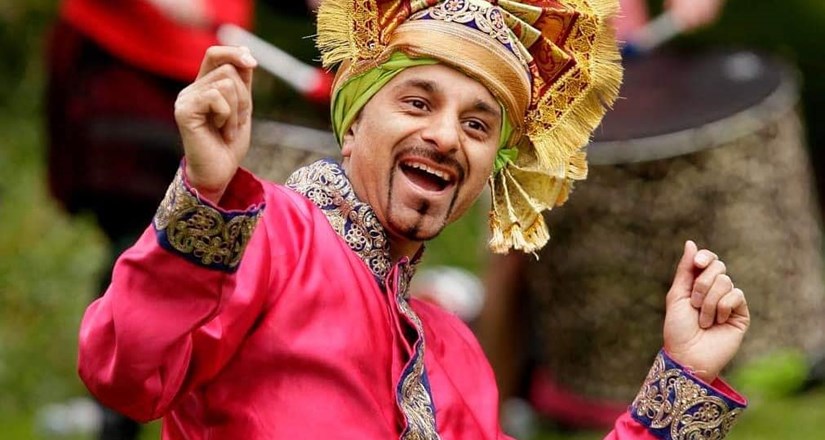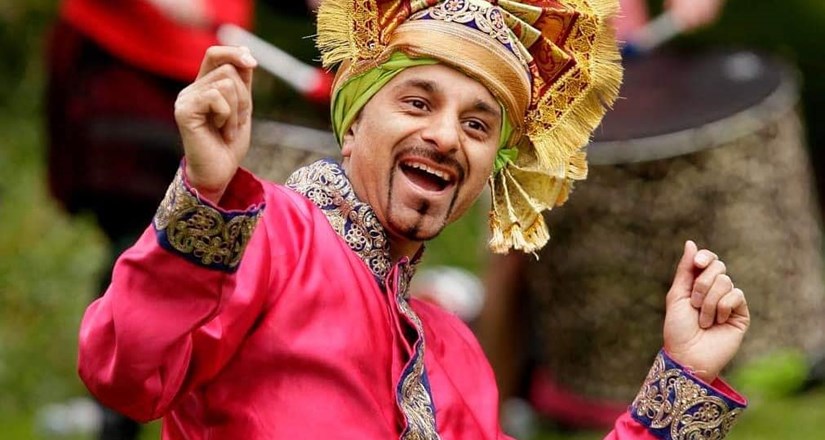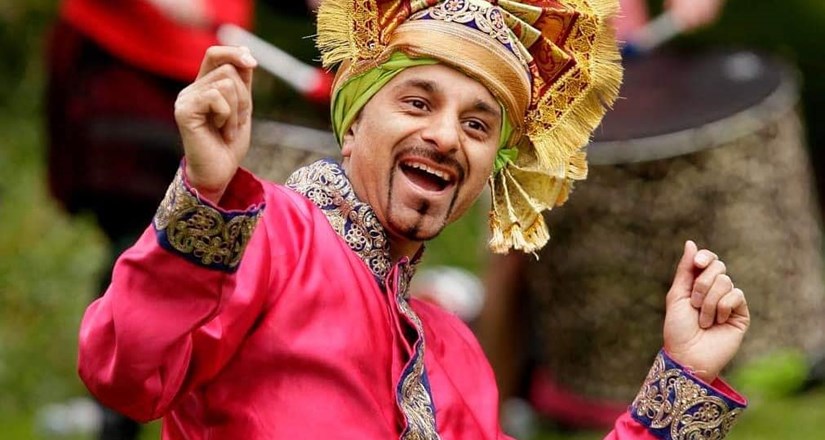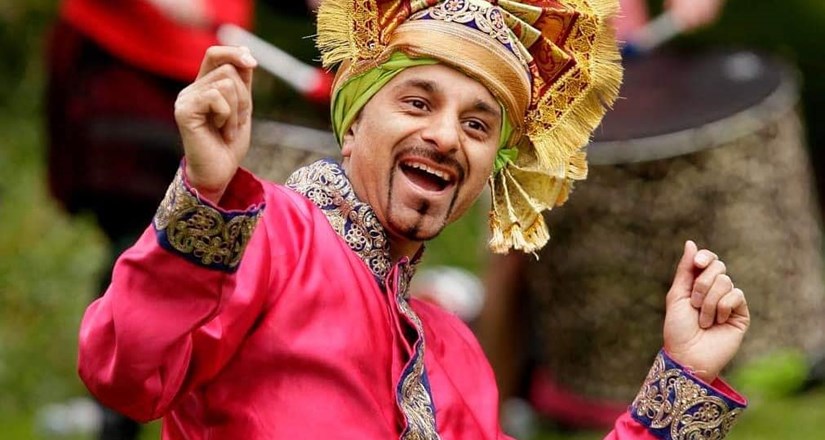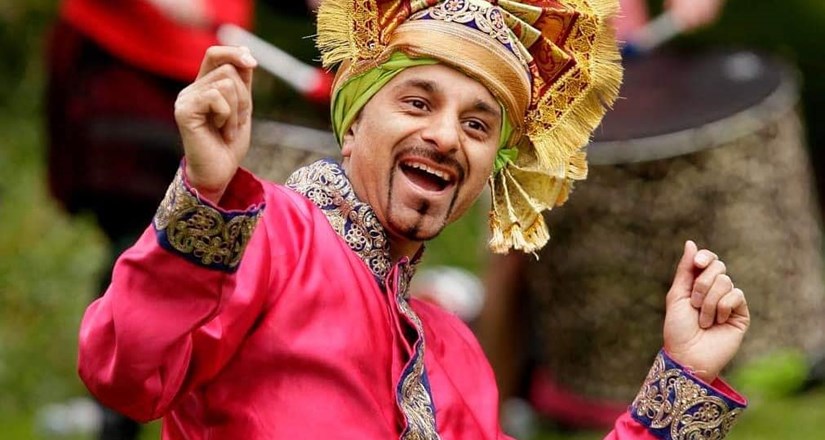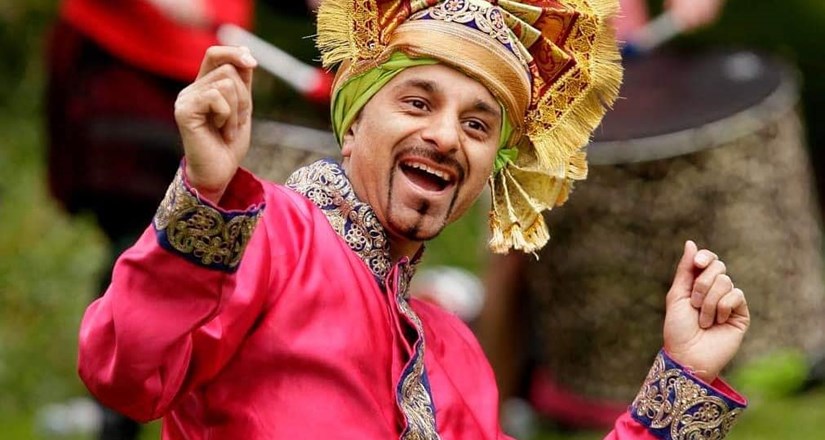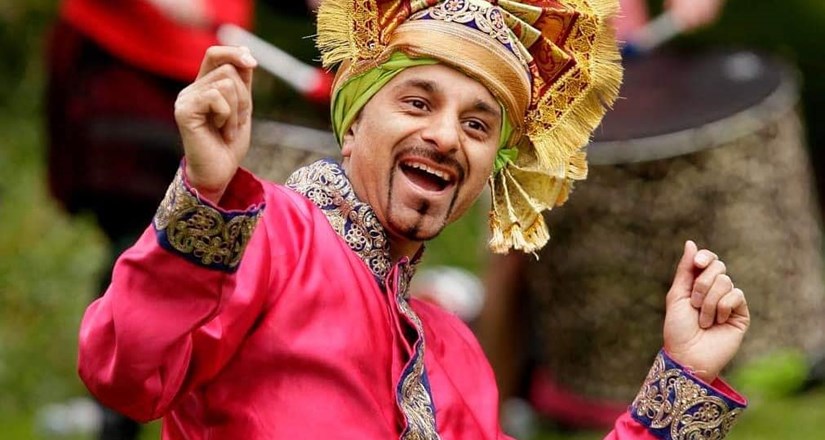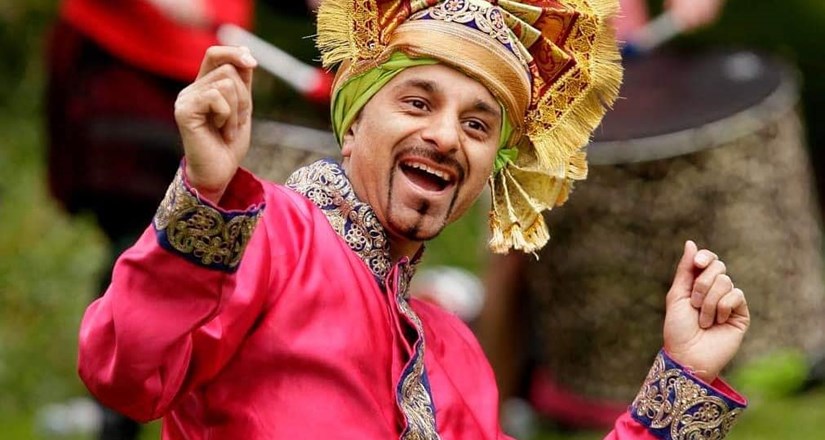 Creative Performances
and Workshops:
Enter into magical worlds of music, dance, interactive storytelling from Enchanted Forests, magical jungles to Golden Palaces and Kingdoms. Join in and immerse yourselves with stories to enthral you, grow your imaginations that take you to faraway places. Meet magical dragons, elves, fairies, super-hero monkeys, gods, angels, ten-headed monsters, and clever animals. Storytelling with Sohan Kailey is bought to life in these highly engaging and retellings of traditional, folk tales in his modern and unique way. Learn and understand about the world around you, the diverse cultures, faiths and celebrations.
Ideal for School Topics, Early Years Foundation Stage, Key Stage 1, Key Stage 2, Educational projects, Family Learning, World Book Days,
Storytelling Festivals, Book Festivals, Reading Festivals, Book Start to much more!   
Choose themes from Ancient Myths & Legends, Pirate Adventure, Under the Sea, Epic Dinosaur Adventure, Rainforest & Jungle Adventure, Outer Space, Incredible India, Go Back in Time or Fast Forward into the Future! Interact with vibrant music, dance and puppetry!
Dive into the magical story book and let the journey begin…
Incredible India
Diwali Festival of Lights, Rama and Sita
Learn fun Indian dance from Bollywood to Bhangra
Experience the great Ramayana, stories from India
Learn about Indian Gods, Shiva, Rama, Ganesh, Krishna
Myths and Legends
Take a journey to the Enchanted Forest
See Enchanted Dragons, Elves, Fairies, Unicorn's (puppetry)
Take part in dance and creative movements to music
Listen to Mythical and magical stories
Under the Sea
Have fun learning about the deep blue ocean
Create movements to lively music
Explore under the sea, its creatures (using puppets)
Learn about marine life
Rainforest Jungle Safari
Let's go on a Jungle Cruise
Experience music and dance from South America and Africa
Explore the jungle and rainforest
Interact with puppets and storytelling
Epic Dinosaur Adventure
Take part in interactive storytelling
Journey to prehistoric land of the dinosaurs
Let's go on a Dinosaur egg hunt
Can you dance and roar like a dinosaur
Pirate Adventures
Jump on board the Pirate ship for the adventure
Let's go in search for Treasure Island
Play fun Pirate games and
Can you Dance and Talk Like a Pirate
Space Adventure
Create a fun space dance
Learn about the planets, shooting stars, meteorites
Pretend play, become an alien, robot or spaceship
Use colourful props to create the Solar System
We would love to hear from you…
If you have any questions please get in touch with us, and we will be happy to help.
"Sohan Kailey's boundless energy and love for all things Bhangra is infectious. You just can't help but dance along."
Rebecca Keatley (CBeebies Presenter)
"Sohan and his lovely wife are fantastic performers, their dancing is infectious and educational, bringing a style of dance not just little ones but everyone wants to join in with. I've even considered bringing Bhangra Tots on tour with me and my band!"
Andy Day from Andy and the Odd Socks (CBeebies Presenter)
"Sohan Kailey the Fred Astaire of Bhangra."
Oliver Speight 
(Founder of Speight of the Art, The Mark Speight Foundation).